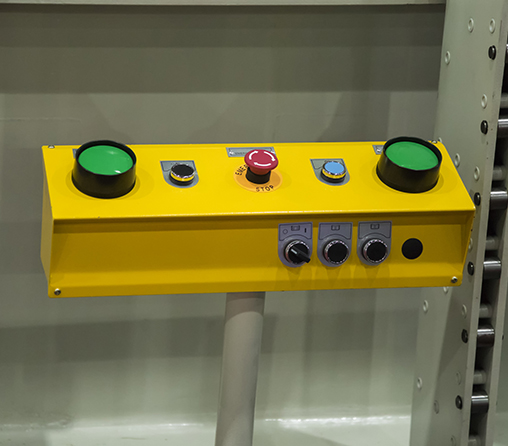 Safeguard Your Most Valuable Asset:
Your Employees
UL508A Industrial Control Panels – Safeguarding
Xpect Solutions wants to make sure you know the hazards of your equipment and how dangerous machinery can affect employee safety, equipment life, process uptime, insurance rates and lead to substantial OSHA fines.
We can guide you through the process of safeguarding your equipment — whether hard tooling or robotic — to meet current OSHA standards. We will also provide you with valuable information about the costs and risks associated with not guarding your open or enclosed industrial control panels and other equipment to current standards.
Get A Complete Safety Audit Through Our UL508A Panel Shop
Through our vendor partnerships, we can arrange a complete safety audit of your machinery, which will identify potential hazards and verify the safety level at which your equipment should be guarded.
Xpect Solutions can offer hardware solutions, such as hard-guards and electronic guards, or a combination of both to upgrade the safety level of your equipment.
Contact our UL listed panel shop today to learn more about safeguarding your machinery and to inquire about a complete safety audit!