ELECTRICAL ENCLOSURE AND PANEL MODIFICATION  SERVICES VIA OUR RITTAL PERFOREX MT 2201 FOUR-AXIS CNC MACHING CENTER
Xpect Solutions provides electrical control panel enclosure modification utilizing our Perforex Milling Terminal 2201. This system features a wide workpiece holder as standard with two access doors. Ideal for machining fully welded single door or 2 door electrical enclosures.
The MT 2201 four-axis CNC machining center streamlines our mechanical processing and increases efficiency with automated solutions for drilling, tapping, and milling enclosures in various sizes. We can easily create holes, threads, and cutouts on a range of materials, including painted steel, stainless steel sheet, aluminum, copper, and fiberglass.
Our team of experts here at Xpect Solutions, Inc. can import files from EPLAN or convert custom files from CAD directly into the enclosure modification panel cutting machine.
Accuracy and repeatability are assured, allowing our customers to be more competitive, utilizing technicians for more productive work than measuring, drilling, and tapping.
Our electrical enclosure modification services include:
Enclosure Assembly
Holes, cutouts, and slots
Mounting holes and tapped holes
Subpanel back panel modification
Modification of any brand of enclosures including Hoffman Nvent, Saginaw Enclosures, Rittal Enclosures, Hammond Enclosures, Eaton Enclosures, Schneider Enclosures, Fibox Enclosures, EPI Enclosures, Delvalle Enclosures, Bud Enclosures, Raco Enclosures, and Adalet Enclosures.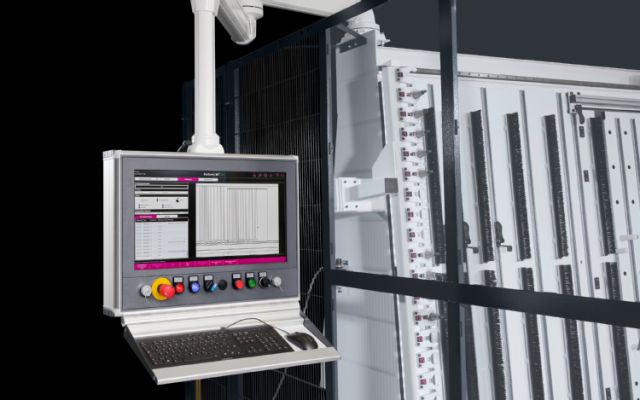 Capabilities:
Fully automatic drilling, tapping, and milling for your enclosure modification
Cuts steel, stainless steel, aluminum, polycarbonate, plastic, and fiberglass (FRP), and sheet metal
Will retain layouts for future repeat operations
Specifications:
Maximum panel size: 2300W mm x 1727H mm (90.55" W x 67.99" H)
Maximum enclosure size: 2300W mm x 1100H mm x 2200mm (90.55" W x 43.37 H x 86.61"D)
Materials:
Sheet Metal, Stainless Steel (304 or 316), Copper, Aluminum, Plastic
UL CERTIFICATIONS
UL 508A Certified Panel Shop