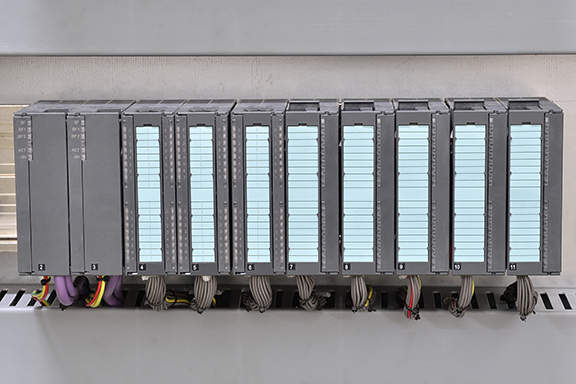 A PLC can be programmed to control practically anything.
UL508A Panel Shop – PLC Control Panels
PLC Control Panel performance, reliability, and scalability make them ideal for automated machinery, fountain controls, marijuana greenhouses, and manufacturing process control. Additionally, PLCs provide a high level of sophistication and redundancy for critical applications, while industrial manufacturing enables them to withstand extreme environments. At Xpect Solutions, our engineers specialize in PLC control panel design, and programming. We have experience with multiple manufacturers and can program PLCs and HMI's using ladder logic, function block, and structured text.
Industrial PLC Control Panels – Offering Various Brands & Price Points
Xpect Solutions is an open systems integrator, so we can provide PLCs with identical capabilities from a variety of brands in a range of price points. Our flexible approach to manufacturers also reduces the costs associated with future support and expansion. Xpect Solutions has experience with many PLC manufacturers including:
Schneider (Square D) Modicon
Phoenix
Allen-Bradley (ControlLogix,CompactLogix, MicroLogix)
General Electric
Automation Direct (Do-More)
Contact Xpect Solutions today to request industrial control panels and learn more about PLCs!